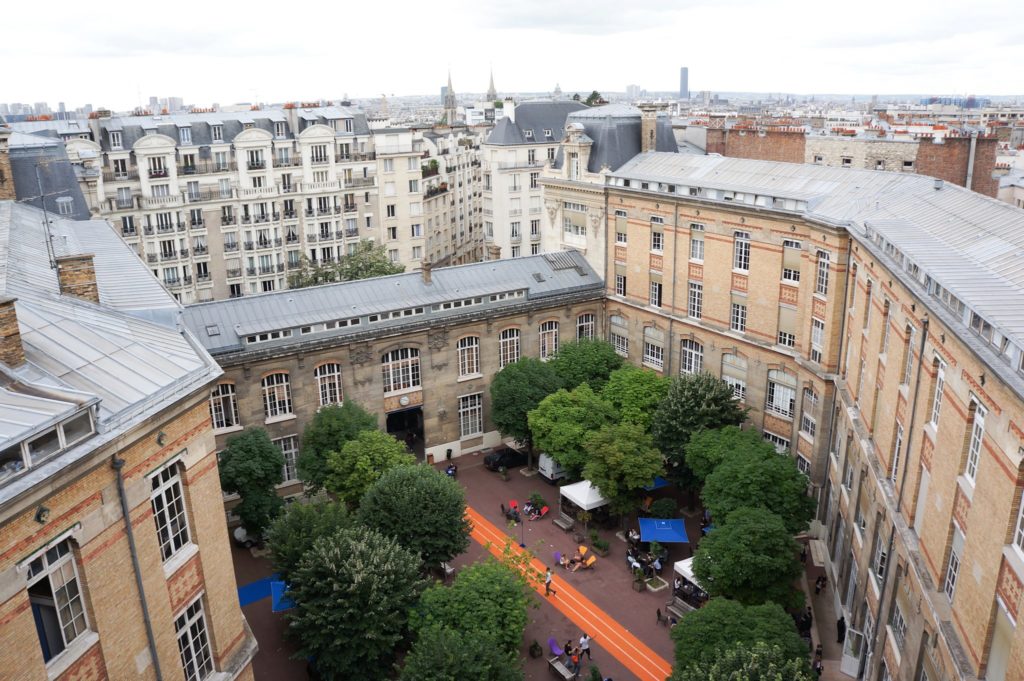 Established in 1819, ESCP Business School is the oldest business school in the world. Triple-crown accredited (EQUIS, AMBA, AACSB), ESCP Business School welcomes 4,600 students and 5,000 executives from 100 different nations every year, offering them a wide range of general management and specialised programmes (Bachelor, Master, MBA, PhD and Executive Education). Placed 7th worldwide in the 2021 Financial Times Master in Management rankings, the ESCP Business School MIM is a life-changing option for any career-focused student searching for both a European Identity and a Global Perspective.
Program Overview
https://www.escpeurope.eu/programmes/master-in-management
Outline for IMBA Students
Year one to be completed at IMBA
Year two to be completed at ESCP Business School (Paris campus) after completing Year 1 of the IMBA program
To be granted the ESCP Business School Master Grande École degree, National Chengchi University IMBA students must:
Have completed the prerequisite courses of the MiM described in appendix during their prior studies (otherwise they will have to complete these courses at ESCP prior to studying in the MIM2 at ESCP and to be able to graduate).
Have successfully completed the equivalent of a minimum of 24 NCCU 

credits

with a minimum average grade of 85 (out of 100) during their 1st Master year at IMBA.
Note: One month prior to your departure to ESCP, Program Manager will check whether you have fulfilled required credits and required average grade. Not completing your required credits or failing to achieve the required average grade will lead to the cancellation of your participation. Students shall assume the full responsibility and not hold liable of National Chengchi University and IMBA program for any loss or result from the cancellation.
Have successfully completed a minimum of 50 ECTS credits of the Master Course of the MiM program at ESCP and have complied with all the requirements of the Master Grande Ecole degree (see below).
Have successfully completed 2 seminars of the Master Course of the MiM program and 2 language courses, including one in French.
Have completed 40 weeks of professional experience.  ** ESCP only accepts maximum 16 weeks to be waived by previous professional experience.
Have completed and defended a Master's thesis according to ESCP's requirements.
Graduation Requirements

ECTS credits

9 Prerequisites:

Financial Accounting
Corporate Law
Costing and Decision Making
Economics
Fundamentals of Finance
Information Tools and Skills for Business
Principles of Marketing
Psychology and Management
Quantitative Methods

** Compulsory prerequisite courses. These courses must be validated prior to being admitted into the 2-year MIM program: courses done prior to going to ESCP Business School.

No credits

10 Core courses:

Corporate Finance (FM03 – 30h)
Economics for Managers (EM02 – 30h)
European Business Law and Taxation (DM02 – 30h)
Financial Reporting under IFRS (CM01 – 30h)
Human Resource Management (HM01 – 30h)
International Marketing Decisions (MM06 – 30h)
Management Control (AF01 – 30h)
Operations Management (RM01 – 30h)
Organisation and Management (OM01 – 30h)
Strategy (PF00 – 30h)

** Master Year 1: 300 hours (50 ECTS) of core management courses. These courses will have to be taken prior to going to ESCP Business School.

50 ECTS

Elective courses

50 ECTS

Languages: 2 French courses

2 ECTS

Seminars

2 ECTS

Professional experience: 36 weeks minimum
*Work experience outside the home country is recommended.

4 ECTS

Master's Thesis

16 ECTS

TOTAL

124 ECTS
Note: 1 NCCU credit is the equivalent of 3 ECTS at ESCP Business School.
Admission Requirements
In order to be admitted to the Dual Degree Program, IMBA students must:
Be admitted into the IMBA program
Hold a Bachelor degree
Provide evidence of proficiency of one of the following:
a. French level C1 + English level B1
b. English level C1
Note: ESCP uses the levels of the Common European Framework (CEF) to evaluate your language skills.
Equal level of language proficiency recognized by ESCP: TOEFL IBT 100, CBT 250, PBT 600, IELTS 7.
The certificate should be no more than two years old at the Dual Degree application deadline date.
Submit your application on ESCP's platform and pass the joint interview.
Fees
Students will be registered as ESCP students for the entire period, beginning with their admission into the program (start of Year 1) and up until the award of the ESCP degree, a period which may exceed two years given the internship requirement of the program. Participating students will be required to pay registration fees (approximately 890 Euro but is subject to change) for the entire period during which they are ESCP students.
Number of Seats
2-3 students
Degree Granted
Master in Management Grande École
Additional Information
Students' Reports