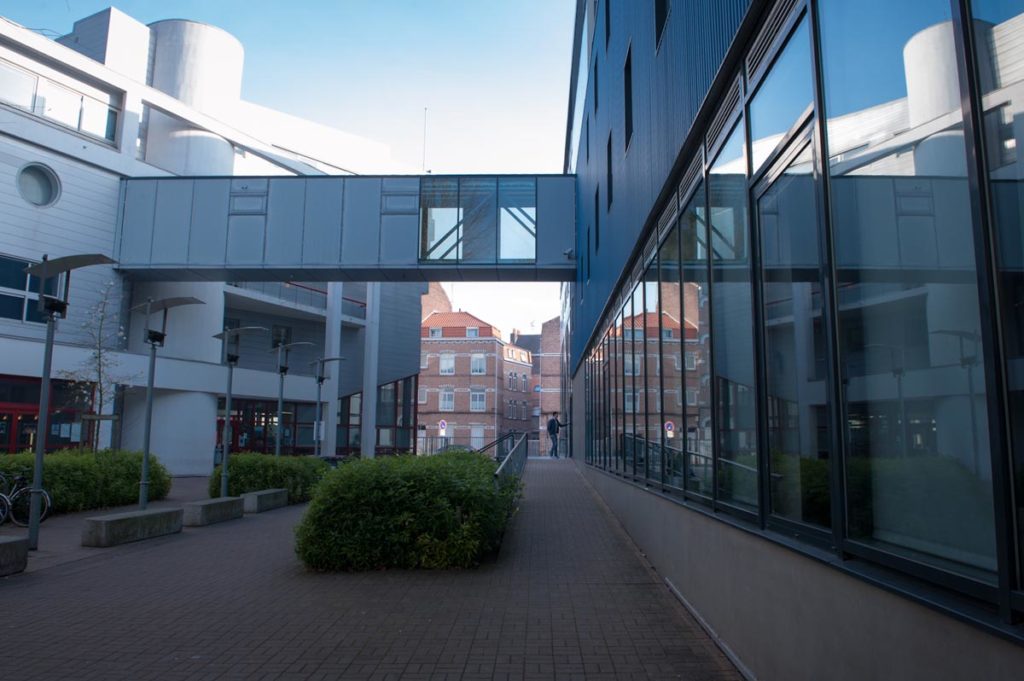 The Financial Times has ranked IESEG's full-time M.Sc. Program as No. 32 worldwide (Financial Times Masters in Management 2018 Ranking). The MSc in Management includes 120 ECTS credits. Students may choose one of the following 9 specialisations in management, all of which are taught completely in English. 9 specialisations in management: Audit/Control, Finance, Economics and International Trade Strategy, Operations Management, Human Resources Management, Entrepreneurship & Innovation, Information Systems Management, Marketing, and International Negotiation & Sales Management. All students are also required to complete a 6-month mandatory internship and a consulting project or dissertation.
Program Overview
https://www.ieseg.fr/en/programs/masters-science/
https://www.ieseg.fr/en/programs/masters-science/grande-ecole-programme-5-years/
Course Information
Outline for IMBA students; Duration 2.5 years:
Semester 1 & 2: Study at IMBA
Semester 3: Study at IESEG
Semester 4: Supervised thesis at IESEG
Semester 5: Internship worldwide (arranged by either IESEG or IMBA)
Note: The structure of semester 4 and 5 can be exchanged, given the preferences of the student (e.g. first internship and then thesis or vice versa)
The semesters spent at IESEG should have the following structure according to the European credit system (ECTS):
10 open electives with option to specialize (7 minimum)                             20 Credits
Skills and behavior (including Change Management & Consulting skills )    4 Credits
Internship (6 months)                                                                                         30 Credits
French Language optional (40 Hours)                                                              no Credits
Master Thesis (6 months)                                                                                   30 Credits
Note: 1 NCCU credit is the equivalent of 3 ECTS (IESEG).
Admission Requirements
Nominated IMBA students must meet the following requirements or documentation:
GPA above 3.3 out of a 4.5 scale
A minimum TOEFL score of 90 at the IBT or equivalent level with the TOEIC test (880)
CV
Letter of motivation (or study plan)
Submit your application in IESEG's system in the link: https://application.ieseg.fr/INInfo after nomination.
IESEG Academic Calendar (2018 – 19)
http://www.ieseg.fr/en/student-services/academic-calendar-2/
Number of Seats
3 students
Special Notes:
IMBA students have to be 3 semesters under IESEG "control" which may include courses, internship, and thesis.
The program is offered on both Lille and Paris campuses. Students can choose which campus they want to go.
Internship and thesis can be conducted anywhere; however, the internship reports need to be submitted at IESEG.
Students who have already done a six-month professional experience minimum may be exempt the internship, but the internship reports need to be submitted and validated by IESEG.
IESEG thesis requirements: the student has to find a supervisor at IESEG (like the other IESEG students). The thesis can be orally defended in France or Taipei. For the second option, it should be done at NCCU with video facilities (Skype or visio-conference).
Students should have a minimum of 880 on the TOEIC test to graduate (test will be taken at IESEG).
Degree Granted
Master of Science in Management
Additional Information
Students' Reports